Al-Masrad (A History of the Book in Lebanon) المسرد
---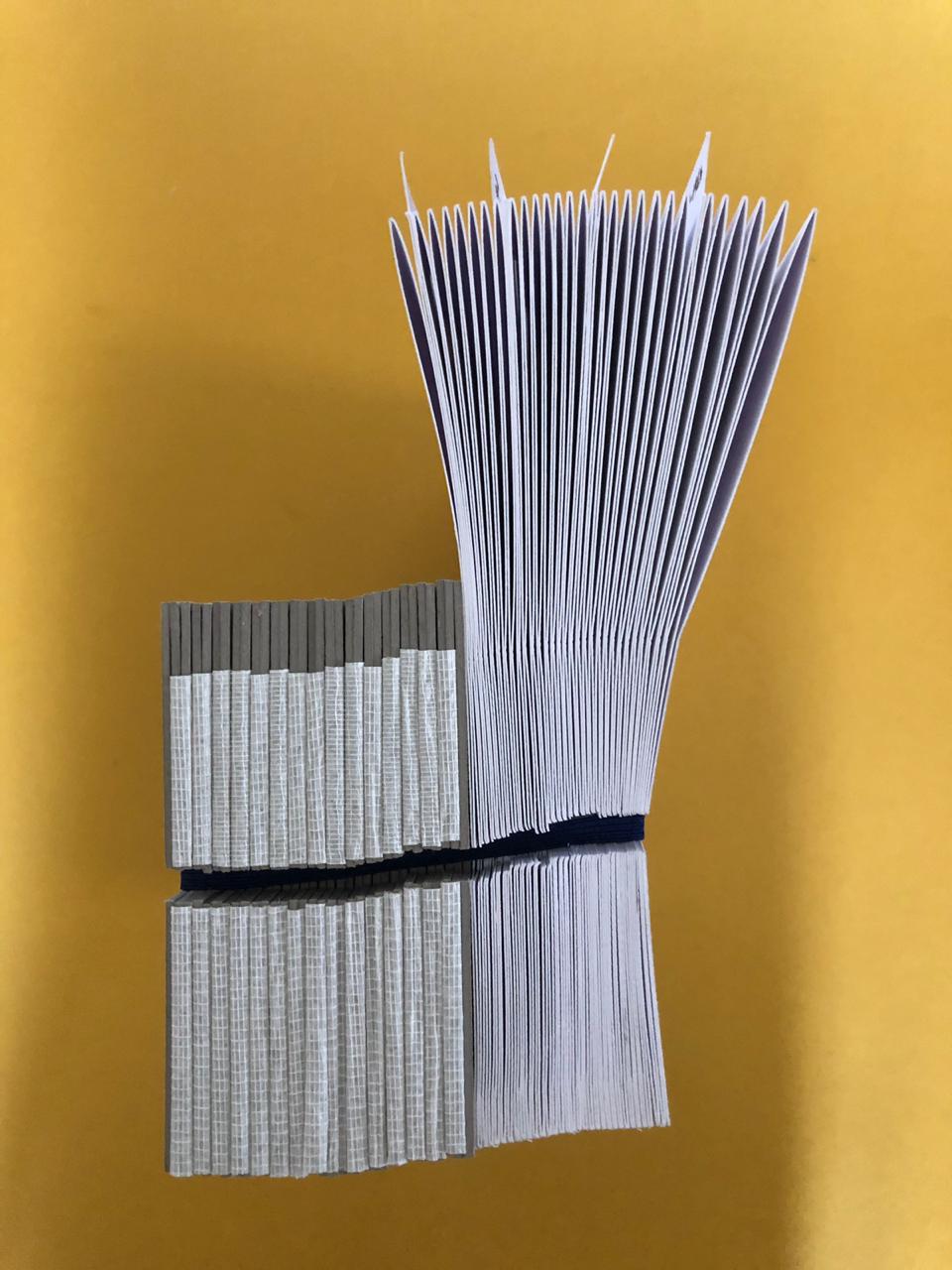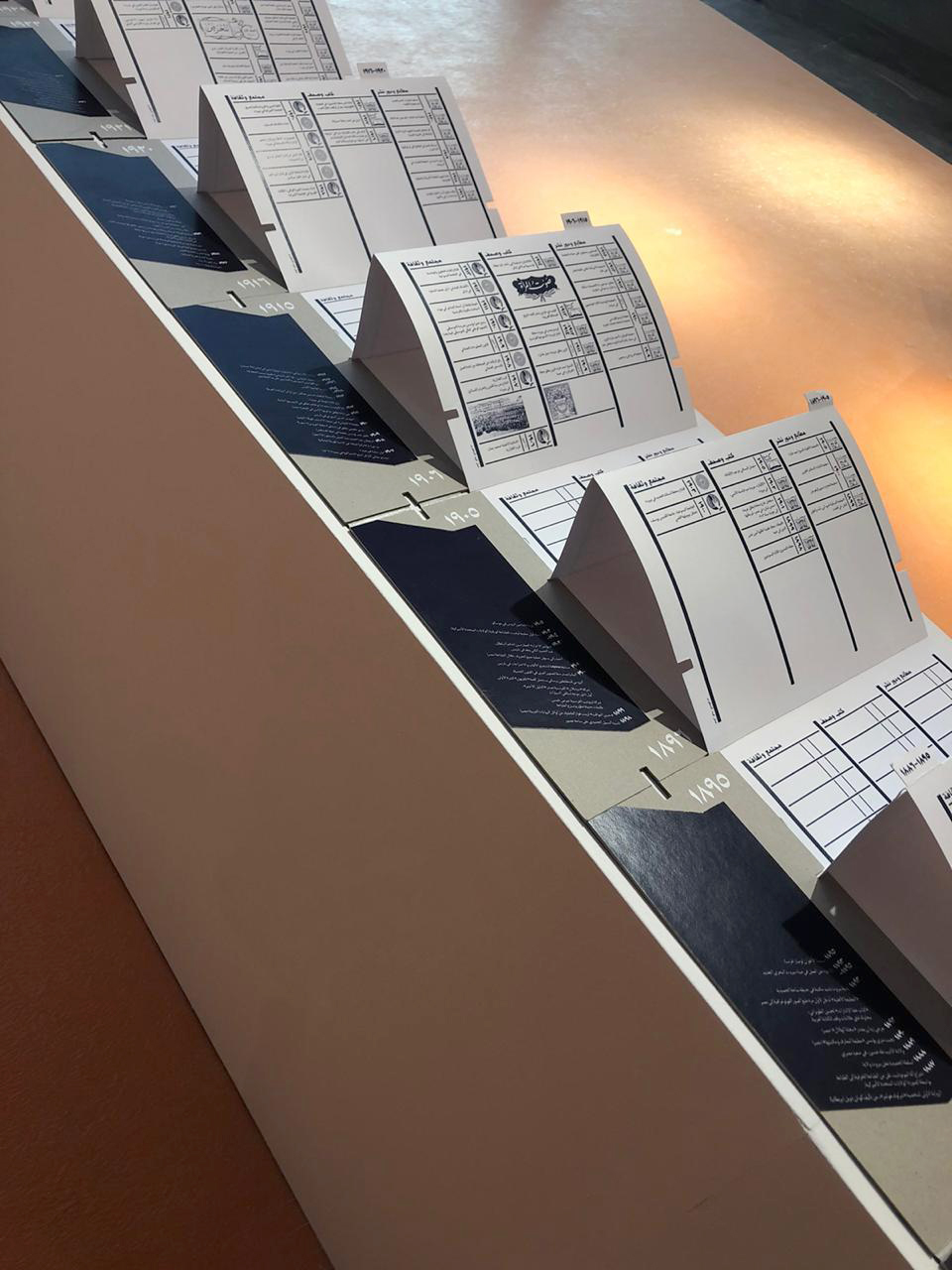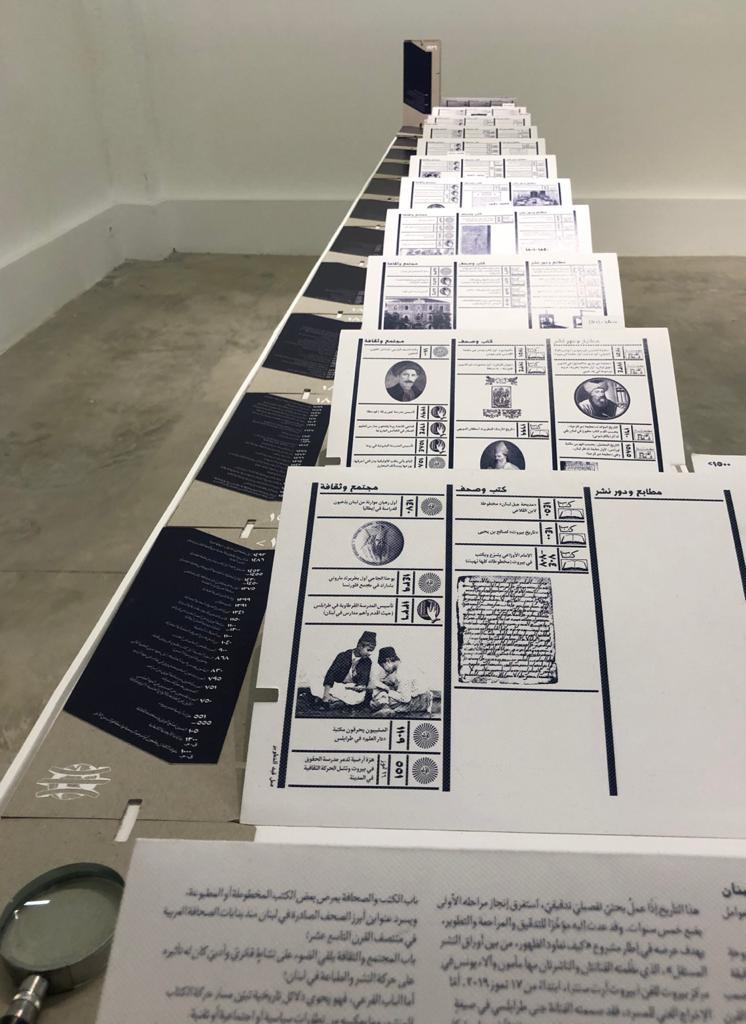 2019
Artistic Practice

a work by Hala Bizri.
Team: George Hanna,
Philippa Dahrouj,
Lama Charif


Al-Masrad is a timeline of the Lebanese book : its writing and making, the factors that encourage it, the environment affected by and embracing it. The final book-object is an open format that leaves space for the reader to add additions and modifications, preserving the external format of a book but unfolding as a leporello that extends to the length of the timeline.

— Research and text : Hala Bizri. Copy Editor: Sarah Chahine. Binding: Khalil El Soueidy est.
—'How to Maneuver: Shape: shifting texts and other publishing tactics" (collective exhibition), 421 warehouse, UAE (2020); 'How to Reappear: through the quivering leaves of independent publishing" (collective exhibition), Beirut Art Center (2019).
---