WORKS أعمال

---
Kitab Al-Hawamish كتاب الهوامش
'
Kitab Al Hawamish
' (The Book of Margins) is an experimental artist book that explores notions of the margin and the marginal in book practices.
Read more...
2017/Artist Book
---
Dawawine دواوين
Identity and publication design for Dawawine, a space for performing and audio-visual arts in Beirut.
Read more...
2012/Identity design/Publication design
---
ASIL ENSEMBLE مجموعة أصيل
Poster series design for Asil Ensemble which logo, designed by artist Samir Sayegh, was a source of inspiration for all communication material in which calligraphy takes center stage.
Read more...
2012-2014/Posters
---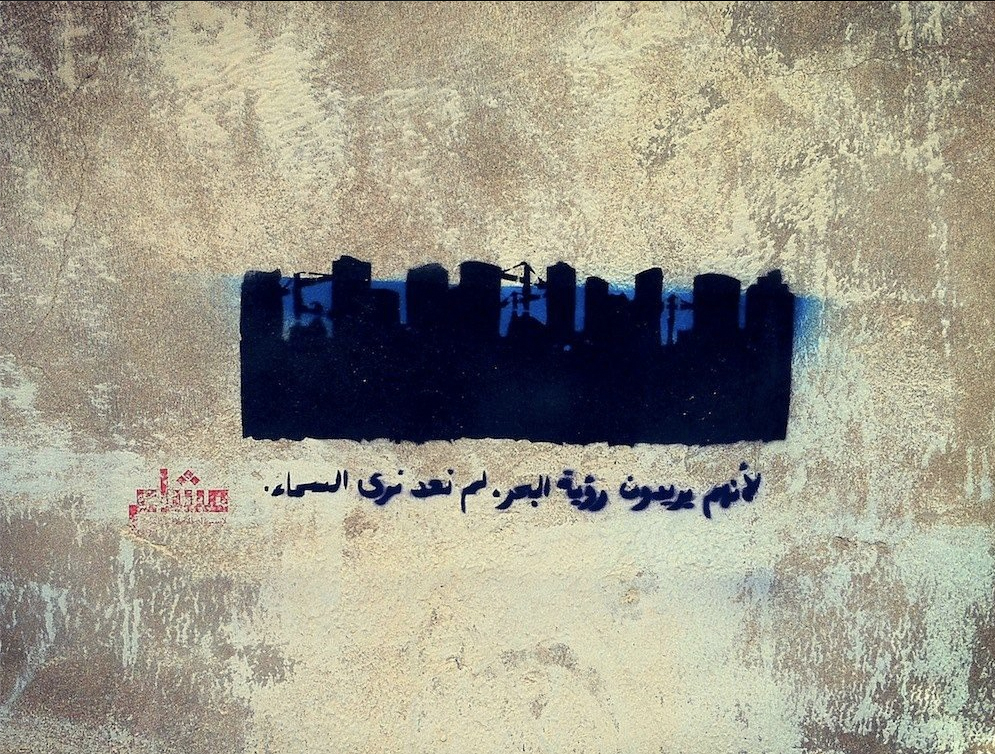 Because they all want a view on the sea ...we can not see the sky anymore.
Editorial Illustration, campaign material and stencil denouncing Beirut's destruction/construction boom. First published in La Furie, 2010.

2010
Editorial Illustrations


---

THE HAKAWATI الحكواتي
After a pause, I decide to bait him a little. "Would you say the story is a kind of metaphor for the storyteller?
Illustrations for Lina Mounzer's "Searching for the Hakawati", Outpost issue 4 (2012)
Read more...
2012
Editorial Illustrations
The Outpost

---
ASSABIL السبيل
Identity design for Assabil — Friends of Public libraries.
Read More...
1997—2012
Identity design
assabil.com

---
Bidayat بدايات
Bidayat is a pan-Arab cultural quarterly founded in 2012.
Read More...
---
STILL LIVES مشاهد طبيعية
Still lives is a series of drawings of tables after meals done over a decade and compiled in a publication.
Read More...
2005-2015
Artworks


︎
---
Snoubar Bayrout صنوبر بيروت
Snoubar Bayrout is a publishing house specialaized in Arabic language literature and essays,
Read More...
since 2012
Identity design Art direction Publication
---
SIGIL سجل
Sigil is a collective based
in Beirut
in Beirut andand New York City, founded in 2014 by Salim al-Kadi, Khaled Malas, Alfred Tarazi and Jana Traboulsi. Along with multiple associates, they have produced a series of representational and site-specific interventions: 'monuments of the everyday'. They seek to explore the marvelous and terrifying metamorphoses of the Arab landscape marked by historical and contemporary struggles.
Sigil is a collective based
Read More...
---
2019
Artworks
Publications

---
CULTURAL EXCHANGE RATE
Cultural Exchange Rate" is an interactive live art project in which artist Tania El Khoury shares her family memoirs of life in a border village between Lebanon and Syria.
Read More...
2019



︎
---
THE SEARCH FOR POWER
The Search for Power is an installation performance that locates electricity at the intersection of colonial legacies, the machinations of political and economic elites, and everyday acts of resistance, survival, and sabotage.
Read More...
2018


︎
---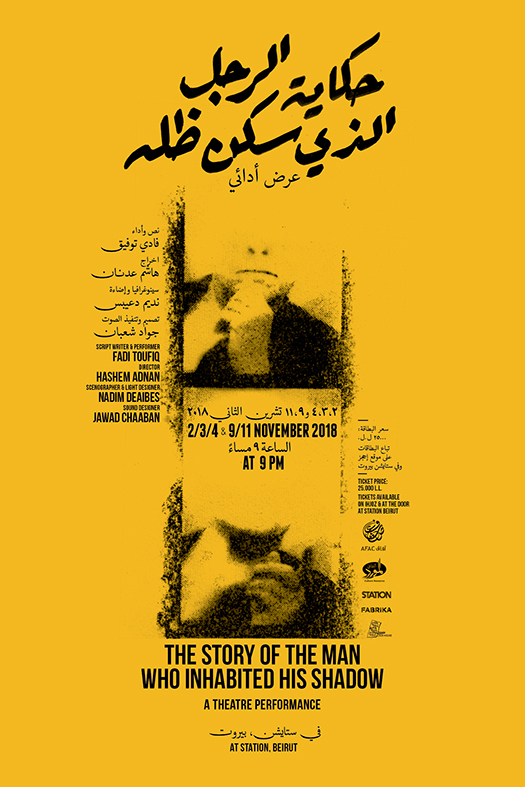 2018


︎